The Warbeast is a 2013 action sci-fi film. 
Plot
The year is 2008 and the war between TRA and FEAR has begun because of new intergalactical technology. On a run from Omegianon back to Robloxia, the TRA ship S.S. Victoria is attacked by FEAR Raiders. The ship is thrown onto an unknown planet called Novascland. The planet's people is still in the early civilization stage. The only one left alive from the crash is Colonel RuthlessWarbeast.  
He is taken prisoner by the Normane Society of the Hillgrass Nation, which is one of the nations of the planet, in the midst of their Civil War with their southern cities because of land development issues. When Ruth is taken to Olympus, the capital city, he is forced to fight with the Northern Cities to try to end the war with the southern. Things go from bad to worse when TRA comes to find Ruth. 
Production
Production for the film began somewhere between June 25 and June 27. The film was eventually cancelled.
Reception
TBA
Cast
TBA
Media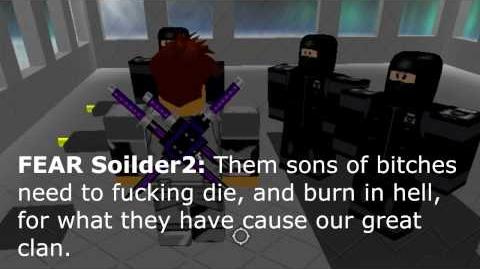 Ad blocker interference detected!
Wikia is a free-to-use site that makes money from advertising. We have a modified experience for viewers using ad blockers

Wikia is not accessible if you've made further modifications. Remove the custom ad blocker rule(s) and the page will load as expected.