The Storm

Information

Release Date
September 2017
Director
ST477
Film Company
ST477 Film Productions
Running Time
Unknown
Main Actors
ST477, Johnairways8
Genre
Drama
Movie Rating Rank
The Storm is an upcoming 2017 disaster-drama film produced by ST477 Film Productions, scheduled for release in September 2017. 
Plot
Facing the most unpredictable of all mother nature, a pair of storm chasers must work together to forewarn those in the path of an outbreak of violent twisters threatening to wipe out an unsuspecting city.
Production
ST477 wanted to make a tornado based film for quite some time. Working titles for the film included Night of the Twisters and The Tornado, but ST477 decided on The Storm to make it more ambiguous.
Special effects work began early on during production. A short animation, showing a gas station being hit by a tornado was released on May 31st, 2014 with ST promising that it will end up being released that summer, however, this never came to pass; shortly afterwards, ST left the ROBLOX filmmaking community for an unspecified amount of time in order to focus on other things, leaving the film in development hell.
Around a year later, ST returned to making ROBLOX videos, pledging to continue Eruption, his other disaster film that he put on hiatus, and to begin work on The Storm. Filming for minor scenes and special effects work had begun in November 2015, where due to previous technical issues with the director's computer, the film was put on hiatus. Two teaser trailers have been uploaded for the film on ST477's official YouTube channel, while the official trailer has yet to be released. The Storm remains to be on hiatus while ST also currently acts in Johnairways8's disaster film, Cataclysm, and his other upcoming drama, Turbulence. 
The film's visual effects, a combination of stop-motion animation, practical on-set effects, and blue-screen/green-screen animation, are confirmed to have been created using the video editing software Sony Vegas Pro 11 and Windows Live Movie Maker. The film is also confirmed to be rated E13, due to violence and language. 
Filming will officially resume in January 2017. 
Cast
| Actor | Role |
| --- | --- |
| Joeyoung808 | Jack Bridges |
| ST477 | Scott Gray |
| Johnairways8 | David Schaffer |
| REDAPI | Marc Brown |
| Dexter3109 | Mike Joss |
Trivia
The film is set in a completely-alternate universe Earth developed by Johnairways8 to use in his past productions. It is only currently in use within this film and ST477's other production, Eruption. 
The film's official poster was also made by Johnairways8, depicting a nearly-blacked out tornado destroying buildings while a man watches. 
The film is inspired by both Twister and Into the Storm, with elements of The Day After Tomorrow thrown in.
Media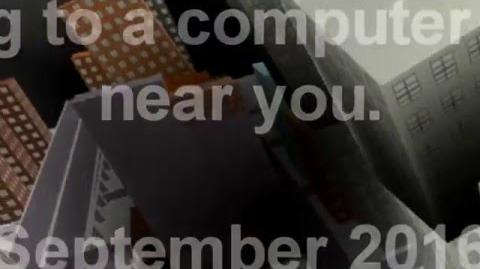 Ad blocker interference detected!
Wikia is a free-to-use site that makes money from advertising. We have a modified experience for viewers using ad blockers

Wikia is not accessible if you've made further modifications. Remove the custom ad blocker rule(s) and the page will load as expected.