The House is a 2012 horror film written and directed by Harry131291, which marked his debut as a director. Distributed by Vexant Inc., the film launched the start of The House (Film Series).
Plot
Brothers Jacob and Arthur Jeckins visit their childhood home soon after their mother, Mary, dies. When they get there, they have to stay the night and soon realize that they are not alone, and that their mother's spirit did not move on.
Production History
The film was started back in 2012, after Harry131291 saw a movie titled The Woman in Black and decided on creating a horror movie based on that film to try and thrill people. The film was released on March 10, 2012.
Reception
The film has recieved, so far, only positive reviews, some noting that the film had a "cool" factor to it.
| Reviews | Reviewers |
| --- | --- |
| "While the film suffers from old age and low production value, it is a masterpiece that truly has redefine the idea of Robloxiwood horror films" | CosimoValuta |
Cast
| Actor | Role |
| --- | --- |
| Zilex1000 | Jacob Jeckins, Arthur Jeckins |
| Harry131291 | Arthur Jeckins, Mary Jeckins |
| Way245 | Mary Jeckins |
| Gutbomber | Jacob Jeckins |
Trivia
The film was originally reuploaded and edited, but did limit the overall quality according to the video's description.
This is the first time we see Mary's face, and in this version it is the "Pumpkin Face."
The movie was originally titled 'The Return' before a fellow director asked Harry131291 not to title it that because the director was creating a miniseries under the same name.
Continuations
In May of 2012, Harry131291 released the sequel to the original film entitled, The House 2, which followed Jacob after Arthur's death, and that his mother's spirit was not destroyed after the house went up in flames.
In 2012, Zilex1000 Productions secured the rights to distribute an official prequel to The House, titled Tales From The House. The film was released July-September of 2012.
In 2013, The Mafia Films secured the rights to also distribute a second prequel to The House, and Tales From The House, titled The Story of The House. The films follows the origins of The Jeckins Family as they first moved into the home. It was released June 20, 2013.
Video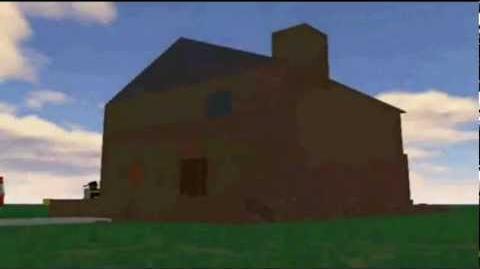 Ad blocker interference detected!
Wikia is a free-to-use site that makes money from advertising. We have a modified experience for viewers using ad blockers

Wikia is not accessible if you've made further modifications. Remove the custom ad blocker rule(s) and the page will load as expected.