The Great Darkness

Information

Release Date
November 21, 2014
Director
CosimoValuta
Film Company
Neo-Avant Institution, RobloxDC Studios
Running Time
29:21
Main Actors
Raddestdad, AGavent, Routess, Bobtheclumsyman
Genre
Superhero, Fantasy
Movie Rating Rank
The Great Darkness is a 2014 film directed by CosimoValuta and co-produced by The Neo-Avant Institution and RobloxDC Studios. The film is based off the DC Comics character Great Evil Beast.
Plot
The living embodiment of primordial darkness is conjured into existence, causing devastating consequences in Hell, Heaven, and Earth.
Production
In late 2013, CosimoValuta, Zilex1000, and ThecapcomFreak discussed developing films based off of mythological monsters and creatures commonly found in H.P Lovecraft's novels. ThecapcomFreak pursued a film based off of Cthulhu, while Zilex1000 pursued incorporating the characters Azathoth and Nyarlathotep into one of his films. RobloxDC Studios and The Mafia Films worked to find a DC comics monster that could be adapted into a film as well. The comic book "Swamp Thing Vol 2 #50" was eventually selected due to the Great Evil Beast being the villain of the storyline. On January 1, 2014, the film was announced, however, the project later fell apart due to other film commitments and a transfer of RobloxDC ownership.
On October 24, the project was resurrected. The screenplay was finished on October 28, and principal photography began on October 29. It was revealed on October 31 that CosimoValuta was officially signed on to direct the film, and a teaser trailer was released the same day.  On November 12, the teaser poster was released as well as the full cast list. On November 16, the film had completed editing, and the theatrical trailer and poster were released. The film premiered and was released on November 21, 2014.
Cast
Reception
TBA
Trivia
Swamp Thing and John Constantine were planned to be in the film in the original incarnation.
No script for the movie was made, only a screenplay outline was written.
Main Characters
| Name | Basic Description | Image |
| --- | --- | --- |
| Great Evil Beast | The Great Evil Beast is the living embodiment of the primordial darkness that existed before light was introduced into the universe. | |
| Lucifer Morningstar | A fallen angel cast out of Heaven into Hell who defied The Creator after tapping into the powers of evil and wickedness. | |
| Michael Demiurgos | The Archangel Michael is the second most powerful being in the universe who defends Heaven and his father, The Creator. | |
| Etrigan | Etrigan the Demon is a demonic entity who works for Lucifer Morningstar. | |
| The Spectre | A spirit given the power of God's vengenace in order to rid evil from the Earth. | |
Media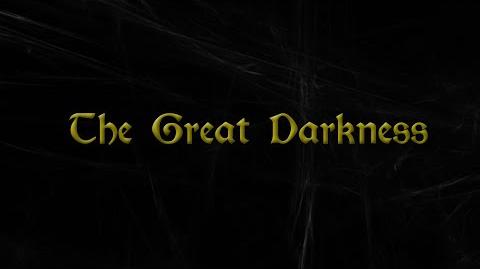 Ad blocker interference detected!
Wikia is a free-to-use site that makes money from advertising. We have a modified experience for viewers using ad blockers

Wikia is not accessible if you've made further modifications. Remove the custom ad blocker rule(s) and the page will load as expected.