The Discrepancy
 is a 2015 film directed by DonValuta and distributed by The
Neo-Avant Institution
. The script was written by DonValuta and
WinterWolf314
(as BATMAN21005) with DonValuta and Supersilverchaos writing the story.
BenIsLegit
serves as a creative consultant on the film.
Plot
A mathematician, appointed by the government, attempts to prove the Grand Unified Theory linking quantum mechanics and relativity together. As he gets closer to the answer, reality around him begins to unravel in a surrealistic turn.
Production
In late 2013, Supersilverchaos created the idea for a post-apocalyptic sci-fi film. Supersilverchaos would direct the film, while BenIsLegit Studios distributed the film. BenIsLegit and Supersilverchaos later began scriptwriting the film. On March 13, 2014, DonValuta was hired as another scriptwriter. The film was to be released April 2014, but production was officially cancelled on May 27, 2014.
On January 18, 2015, The Neo-Avant Institution took control of the project and DonValuta was appointed as the director. WinterWolf314 was hired to co-write the film with DonValuta. Scriptwriting began on January 19, and completed on January 27. Filming began on January 30, with the official casting of TEDOG1232 and Agentmeap as the film's leads, and the release of the official character posters.
The teaser trailer was released on February 8, 2015. Later, the official trailer was released on February 13, 2015. The film was released on February 14, 2015. In its aftermath, due to the questionable nature of the aquistion of the intellectual property, the wiki created a new rule to enforce copyright protections on video properties under penalty of a wiki ban.
Cast
Reception
TBA
Main Characters
| Name | Basic Description | Image |
| --- | --- | --- |
| Ramsey | A mathematician who has been tasked with solving the Theory of Everything. | |
| Vito | A government official who is assigned to Ramsey. | |
Awards & Nominations
2015 Octoberfest Film Festival
| Award | Awarded to... | Results |
| --- | --- | --- |
| Best Cinematography | DonValuta | Won |
Trivia
Ramsey's name comes from the Ramsey Theory, which is the study of conditions under which order must appear.
Vito's name comes from Vito Volterra, a famous mathematician and physicist.
Media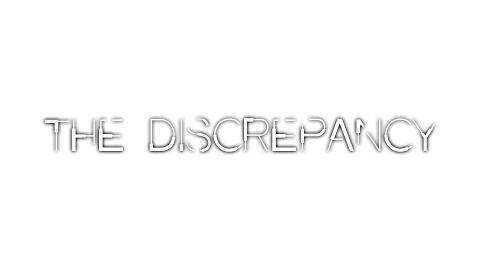 Ad blocker interference detected!
Wikia is a free-to-use site that makes money from advertising. We have a modified experience for viewers using ad blockers

Wikia is not accessible if you've made further modifications. Remove the custom ad blocker rule(s) and the page will load as expected.