Squad 41 Origins: Magma Flight is a 2017 short film made entirely in ROBLOX Studio by Jackiepwners.
Squad 41 Origins: Magma Flight

Information

Release Date
April 2nd, 2017
Director
Jackiepwners
Film Company
Jackie Studios
Running Time
12 minutes, 5 seconds
Main Actors
N/A
Genre
Action, Thriller
Movie Rating Rank
Plot
A man named Lawrence engages in acts of violence during the 1960s as a gangster, only to be mutated as a flying demon-like figure during a failed factory heist.
Production
In April 2017, Jackiepwners had already planned 3 more Squad 41 Origin stories before making Squad 41 and Misfits. The short film is expected to be released mid April 2017. The short film was released on April 2nd, 2017.
Reception
TBA
Cast
Main Cast

| Actor | Role |
| --- | --- |
| N/A | Lawrence / Magma Flight |
| N/A | Richard |
| N/A | Carl |
| N/A | The Golden Blaze |
| N/A | Phantom Guardian |
Trivia
This is Jackiepwners' second short film and production to be entirely made in ROBLOX Studio.
The character Magma Flight has a similar regenerative healing like Mystic.
Media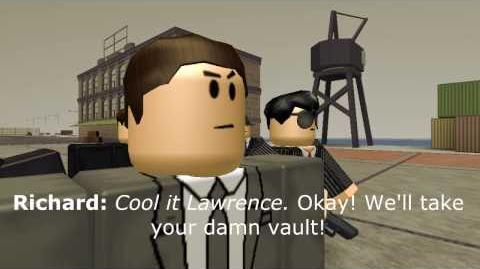 Ad blocker interference detected!
Wikia is a free-to-use site that makes money from advertising. We have a modified experience for viewers using ad blockers

Wikia is not accessible if you've made further modifications. Remove the custom ad blocker rule(s) and the page will load as expected.