Solace

Information

Release Date
2016
Director
BobbyYeet
Film Company
Ape Pictures
Running Time
N/A
Main Actors
BishopRemedy, N/A, N/A
Genre
Drama/Horror
Movie Rating Rank
Solace is an upcoming 2016 film directed and written by Ape Pictures.
Plot
A man by the name of Alex Baker has met a series of bad luck in his life. To escape it, he sets on getting away from his current life to find solace.
Production
Solace is written and produced by BishopRemedy, and directed by BobbyYeet.
Cast
N/A
Media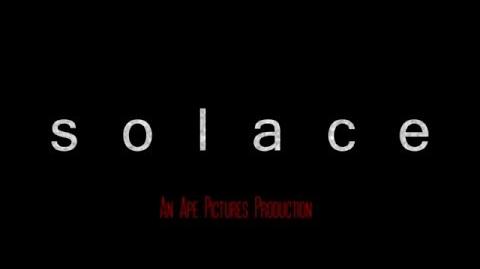 Ad blocker interference detected!
Wikia is a free-to-use site that makes money from advertising. We have a modified experience for viewers using ad blockers

Wikia is not accessible if you've made further modifications. Remove the custom ad blocker rule(s) and the page will load as expected.