Showdown

Information

Director
Routess ChildOfGiotto
Main Actors
SocialInsanity, Spiderboy9, Annie2016, Vampiric323
Series Run
October 19, 2014 - December 13, 2014 (end of production on March 1, 2015)
Seasons
1
No. of Shows
2
Genre
Action, Adventure
Movie Rating Rank
Showdown
is a series written and directed by 
Routess
 and
ChildOfGiotto
. It is distributed by 
Route 66 Productions
. The show was cancelled on March 1, 2015 due to technical errors for future episodes and lack of interest of the director.
Plot
The series follows a boy named Kato as he strives to be one of the Noguchi Warriors. Although, a women named Katsumoto works to gain her full desires, and summon something that will change the world forever.
Production History
Routess was talking to ChildOfGiotto about making an actual anime series in the ROBLOX Engine. From then on, they started throwing out ideas on what they could do. There Showdown was created. The first episode of Showdown was released on October 19th, 2014. 
When Routess quit on March 1, 2015, the series was automatically cancelled. 
Reception
Author
Review
Olliekins

Fantastic episode and the beginnings of a interesting series. Aether Films and Route 66 Productions are destined to make this great. 9.5/10.

Tokyodrift7

Very nice! Can't wait for the rest of this show! I like the character design and the plot for this!

10/10 for first episode! Keep it up Route!

Spiderboy9

Wonderful first episode, it has good character design, cool story and an awesome soundtrack. This is one of the best videos I have seen from you. 9/10
Seasons
Season 1
| Episode | Title | Description | Release |
| --- | --- | --- | --- |
| 1 | Pilot | We're introduced to Kato, the main protagonist in the series, and what he desires to be a Noguchi warrior. But there is some trouble that he faces after the ceremony. | October 19, 2014 |
| 2 | Memories | In this episode, it is mainly focused around some characters memories from their past, and what some want to strive for in their future, but what they want comes with a fatal price. | December 13, 2014 |
Cast
Cast
Kato
SocialInsanity
Shirosama
Spiderboy9
Ryoko
Annie2016
Katsumoto
Vampiric312
Ruriko
UnholySecrets
Naganori
Juzzy4
Izo
TEDOG1232
Koken
MightyWanderer
Toshiro
Panthermaster47
Tatsuya
DedenneAmyPichu
Masashige
Godsavenger
Zao
Monthman323
Tanosuke
Superpenguin55
Sylas
ChildOfGiotto
Austere
Coolstar4227
Ivory
Kyrenic
Obara
lioui
Ludis
Coollegodude1
Shows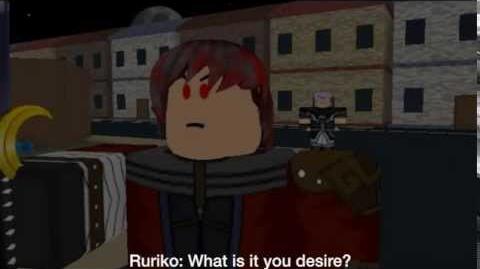 Ad blocker interference detected!
Wikia is a free-to-use site that makes money from advertising. We have a modified experience for viewers using ad blockers

Wikia is not accessible if you've made further modifications. Remove the custom ad blocker rule(s) and the page will load as expected.