Rogue
Official Rogue movie poster

Information

Release Date
N/A
Director
Supergoko98
Film Company
Psypro Productions
Running Time
N/A
Main Actors
Juzzy4, Twister956
Genre
Crime, Action
Movie Rating Rank
Rogue is an cancelled film directed by Supergoko98.
Plot
The father and brother of a young man are killed by a robber, who then becomes framed for a crime. He is subsequently hunted down by a police officer by the name of Taylor, who happens to be the cousin of the robber.
Production
Writing for Rogue commenced on September 16, 2014, and was completed on the 11th of October. Production of the film immediately followed the completion of the script. The footage was lost during July 2015, but was later found in October 2015. The film is currently cancelled, but the footage of the film has been released.
Cast
| Name | Role |
| --- | --- |
| Juzzy4 | Jason Flake |
| Twister956 | Mia Flake |
Reception
TBA
Media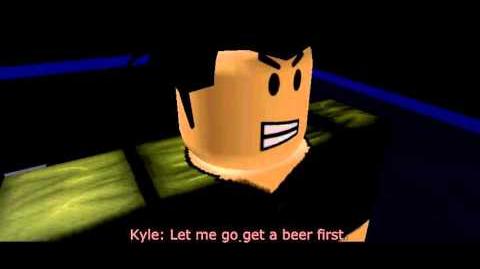 Ad blocker interference detected!
Wikia is a free-to-use site that makes money from advertising. We have a modified experience for viewers using ad blockers

Wikia is not accessible if you've made further modifications. Remove the custom ad blocker rule(s) and the page will load as expected.