Revolution

Information

Release Date
Winter 2016
Director
zPrinceBreezy
Film Company
Breezy Studios
Running Time
70-110 minutes
Main Actors
xDestinyyyyy, Marwa0106

BrittBritt253, iiCovertCops

Genre
War, Action, Adventure
Movie Rating Rank
Revolution is an upcoming 2016 action film written and directed by zPrinceBreezy and distributed by Breezy Studios.
Plot
When a new terrorist group titled R.I.S.(Revolutionary Imperial Specialists) plans to attack the U.S, President Howard Johnson sends one of the best task forces of the U.S army to fight back. The BMC's(Bristol Military Corporation) main mission is to restore balance to the world. Martin Brown, Alissa Kris, and Chris Sullivan are the main operatives on this new mission, but will they complete their objective, or will the R.I.S break through the U.S forces and accomplish their goal of dominating and colonizing the world into their imperialism?
Production
zPrinceBreezy came up with the idea to make a revolution movie. Revolution was going to be the start of the Breezy Studios Galactic Warriors film, by introducing Martin Browns, war hero in the Galactic Warriors Time line. Filming for the film began on March 12th 2016. A promotional clip was uploaded April 11, 2016. We are still currently filming.
Reception
TBA
Cast
| Actor | Role |
| --- | --- |
| xDestinyyyyy | Martin |
| Marwa0106 | Kayla |
| raspi19lego | Nikolai(R.I.S Leader) |
| BrittBritt253 | Alissa |
| iiCovertCops | Chris |
| Keniel20067 | General Krane |
| WA6 | General Wagner |
Trivia
This will be Breezy Studios' first subtitled film.
The ideas for the battle sequences come from the Call of Duty franchise.
Media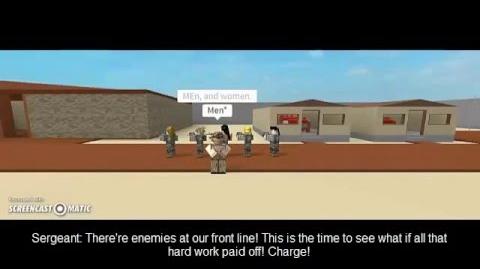 Ad blocker interference detected!
Wikia is a free-to-use site that makes money from advertising. We have a modified experience for viewers using ad blockers

Wikia is not accessible if you've made further modifications. Remove the custom ad blocker rule(s) and the page will load as expected.