Refuge

Information

Release Date
December 31, 2015
Creator
Artdaze
YouTube Channel
Art Daze Productions
Main Actors
None
Genre
Drama
Movie Rating Rank
Refuge
is the debut short film of director, Artdaze. The film centers around a father and son as they venture on a raft in search of a new home, leaving behind a war torn past. The short film was staged and shot all in Roblox Studio with models.
Plot
A father and son leave their war torn home on a raft hoping to find safety and comfort wherever their raft lands.
Production
The short hand zero pre-production planning; a script wasn't written, there was no storyboard, or even a basic outline. The short was set-up shot, and edited in one day all on Roblox Studio. All dialogue was written in the editing process.
Cast
| Character | Actor |
| --- | --- |
| Yusuf | N/A |
| Adel | N/A |
Reception
Refuge was released to mostly positive reviews being praised for its cinematography and visuals but criticized for its weak characters
| Reviews | Reviewers |
| --- | --- |
| While not flashy nor overproduced, Refuge is hands down one of the best short films in 2015. Everything is simple yet it is pulled off to perfection. The music and lighting was very appropriate and helped the overall mood of the short. I'm glad the characters were also nice and simple for this story, leaving a complex portrait for a more appropriate film exploration. All in all, I am absolutely floored by your work and wish to work closely in the near future. 10/10. | Neo-Avant Institution |
| This was a pretty okay short. The technical aspects were nice. I liked the lighting and I didn't notice any pixelation or lag. However I feel like the writing is not on par with the technical aspects. I couldn't really feel for the characters cause I didn't really know anything about them. I was hoping to see a powerful short about Syrian Refugee but instead I got a short with characters I didn't have enough time or backstory to get emotionally invested in and a raft that doesn't even move. However this is still an impressive debut and I look forward to your future projects. 6.5/10 | Coollegodude1 |
| Wow. What a stunning directorial debut. There's a lot of potential for you, my friend. Good work. 7.5/10 | BATMAN21005 |
| Amazing! Stunning visual. Also, decent camera work. But... I didn't feel for the characters even though everything g else was amazing you could did characters better. 7.5/10 | Psypro Productions |
| I really like the story and I almost cried. 10/10 | KryptoDeluxe |
AVERAGE RATING: 8.3/10
Trivia
This is the first film under the directors new name and image; Artdaze. Previously known as TheDivergentTribute
The film was inspired by the true tales of Syrian Refuges
Short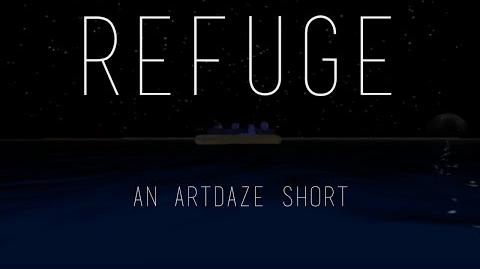 Ad blocker interference detected!
Wikia is a free-to-use site that makes money from advertising. We have a modified experience for viewers using ad blockers

Wikia is not accessible if you've made further modifications. Remove the custom ad blocker rule(s) and the page will load as expected.