Moon Wars: Zombie Planet
Official poster made for the Finale.

Information

Release Date
September 22, 2012 - May 18th, 2013
Director
TheFallen123 and Lenopow
Film Company
Stopmotion101 Studios
Running Time
1 hour, and 49 minutes.
Main Actors
TheFallen123, RainbowChew
Genre
Action/Sci-Fi
Movie Rating Rank
Moon Wars: Zombie Planet is a 2012-2013 American action Sci-Fi film written and directed by TheFallen123 and Lenopow.  The film is the fifth installment in the Moon Wars franchise.  The film follows Skull, Drexen, and several others as they head to the planet of zombies to finish off the zombie lord.
Part 1 was released on September 22, 2012, followed by part 2 on November 4, 2012, part 3 on December 26, 2012, and part 4 on February 3, 2013.  And its final part was released on May 18th, 2013. A sequel, Moon Wars: The Future Soldier, was released on July 18th, 2016.
Plot
Part 1
The beginning of the end! Skull embarks on a journey to Zombie Planet to defeat the zombie lord once and for all.
Part 2
The second part to the saga-ending movie begins with Skull in his team in a race in space trying to get to Zombie Planet.
Part 3
The third part of the final film has Skull and the others making it to Zombie Planet.
Part 4
The second to last part of the final film in the Moon Wars saga. In this part, Skull finally comes face to face with the Zombie Lord. Who will win?
Part 5
The part that ends the entire franchise. The Zombie Lord has set the bomb to destroy earth, and Skull isn't there to stop it. It's up to Skull's friends to save the world. But when they are outnumbered by thousands, who will save them?
Reception
In total, the entire film gained phenomenal positive reviews, comments, and ratings. With 2213 views and counting (Since 5/18/13), 50 likes, and 1 dislike. The film was considered TheFallen123's best film yet at the time, and gained 8-9/10 stars around several forum posts.
Trivia
The film is the first of several movies that will lead up to TheFallen123's Time Heroes along with The Dark Knight: Apocalypse, The Renegade, Injustice, Blind Justice, Frost (Series), Ember, and Moon Wars: The Future Soldier.
Film (Parts 1-4)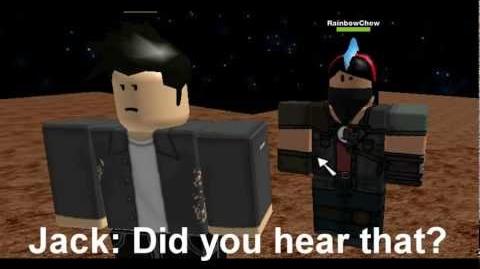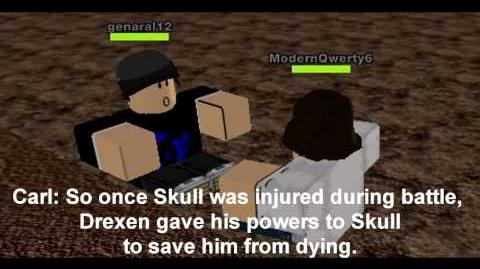 Ad blocker interference detected!
Wikia is a free-to-use site that makes money from advertising. We have a modified experience for viewers using ad blockers

Wikia is not accessible if you've made further modifications. Remove the custom ad blocker rule(s) and the page will load as expected.