Legacy of Power

Information

Director
Backstopace122
Main Actors
RibgyTheRacoon,Imthebestalt,Dare102102
Series Run
2016 -
Seasons
1
No. of Shows
4
Genre
Superhero, Teen, Adventure,Comedy
Movie Rating Rank
Legacy of Power is a 2016 action series created by Backstopace122.
Plot
A new villain has emerged that threatens the safety of Earth; a now older generation of power rangers attempt to take on this new threat, but are picked off one by one. Earth's heroes are seemingly eliminated, however, amazingly the spirits and powers of the fallen rangers have attached themselves to new humans! Giving them the ability to morph and fight evil. But will they be able to stop evil once and for all?
Production
Backstopace122 had the idea of redoing Power Rangers Super Megaforce in the fall of 2014, but didn't know how to do so. The project was brought to life the following year and episode one was released in 2016. The series is directed, written, and produced by Backstopace122 and associate produced by Imthebestalt.
Reception
Reception of Legacy of Power has been mostly positive.
" Needless to say it has the same problems with the other episodes. I'd highly recommend you using a camera tool so the viewers wouldn't see the cursor. Looking past that, the story is good by Power Rangers Standards. The Intro takes me back to 2006 when Mystic Force first aired. I was yelling at my computer screen for Carson to fight back like I did with the previous red rangers during my childhood.The scenes were a bit choppy, you should experiment with the footage you have and see what looks the best. Other than that I give Legacy of Power Episode 4 a 7/10." Dare102102 on Episode 4 "Out of the Shadows"
"Okay so this isn't to bad to be completely honest. Although I would highly recommend that you use the Cutscene Editor to sharpen your cinematic shots. 5.5/10"- Kvng_North on Episode 4 "Out of the Shadows"
Cast
| Actor | Role |
| --- | --- |
| RibgyTheRacoon | Caleb/Mighty Morphing Green Ranger |
| Dare102102 | Carter "Carson" Grayson Jr./Lightspeed Red Ranger |
| Backstopace122 | Max/Samurai Yellow |
| Actor | Role |
| --- | --- |
| KayleeRL33 | Sarah/Jungle Fury Wolf Ranger |
| Imthebestalt | Robert/Black Space Ranger |
Seasons
Season 1
| Episode | Title | Release |
| --- | --- | --- |
| 1 | The Beginning Part 1 | May 9, 2016 |
| 2 | The Beginning Part 2 | June 15, 2016 |
| 3 | Go Green | September 25, 2016 |
| 4 | Out of The Shadows | July 6, 2017 |
Media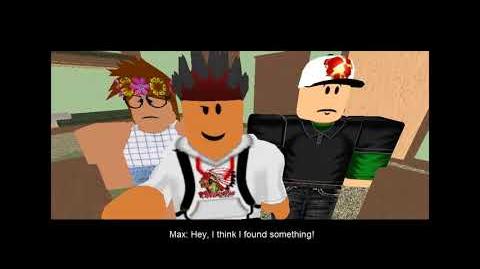 Ad blocker interference detected!
Wikia is a free-to-use site that makes money from advertising. We have a modified experience for viewers using ad blockers

Wikia is not accessible if you've made further modifications. Remove the custom ad blocker rule(s) and the page will load as expected.