It: The Fallen
Poster for "It"

Information

Release Date
2018
Director
Peanutpetter
Film Company
Parker Films
Running Time
N/A
Main Actors
N/A
Genre
Horror, Thriller, Drama
Movie Rating Rank
It: The Fallen is an upcoming film written and directed by Peanutpetter. 
Plot
Inspired by the bone chilling novel by Stephen King, It: The Fallen takes place 11 years after the horrors the Losers club faced. Now a new group of kids arise, The Misfits, that are the next victims of Pennywise the Clown. Now, they must stick together and survive the terrors of Pennywise, but must hang onto each other for love and hope as they try and save their town, Derry, from Pennywise. 
Production
For a long time, Peanut_Peter (Peanutpetter) has been a fan of the 1990 miniseries, IT. After finding out about the 2017 reboot, he decided to write a sequel to the story, and later decided to make a ROBLOXiwood film out of the story he had made. 
As of right now, the film is still in pre-production, with the script and set still being built, along with some cast members still needing to be cast. Production and filming is set to begin between December 2017 and January 2018. The film is scheduled for a 2018 release date. 
Reception
N/A
Trivia
The film is still in it's very early stages.
There may or may not be voice acting.
Peanut_Peter (Peanutpetter) is hitting for a hard mature rating with this film.
As of right now, there is only 1 promotional picture released for the film. 
Media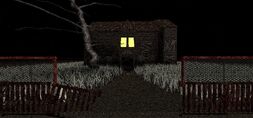 Ad blocker interference detected!
Wikia is a free-to-use site that makes money from advertising. We have a modified experience for viewers using ad blockers

Wikia is not accessible if you've made further modifications. Remove the custom ad blocker rule(s) and the page will load as expected.