Hostage
is an upcoming 2017 Crime Thriller directed and written by
Wholesaleryan56
, and co-written by
Endpoint
. The short film is produced by
Stopmotion101 Studios
. It will serve as a canon prequel to
Blind Justice
.
The short film is set a year before Blind Justice.
Plot
One year before Blind Justice, Officer Jason Stone is partnered up with an up and coming police officer, Officer Riko Delio, to thwart a seemingly ordinary bank heist, which has become a dangerous hostage situation.
Production
In the middle of Summer 2016, shortly before the release of Moon Wars: The Future Soldier, Wholesaleryan56 was inspired to start a directing career of his own. He brainstormed a crime thriller story revolving around the main character of Blind Justice, Jason Stone, and was granted permission from Endpoint to create the film. Whole collaborated with Endpoint to write the script afterward, and the script was completed in August 2016, with filming beginning on August 14, 2016. The film is expected to be released in Summer 2017.
Cast
| Actor | Role |
| --- | --- |
| Juzzy4 | Jason Stone |
| Keniel20067 | Riko Delio |
| Jackiepwners | Officer Jones |
| AestheticsGaming | The Commissioner |
| chickengoboom11 | Bank Heister #1 |
| RibgyTheRacoon | Bank Heister #2 |
| ZPrinceBreezy | Mystic |
Reception
TBA
Trivia
The film will be set one year before Blind Justice.
The film is canon to the THCU.
Media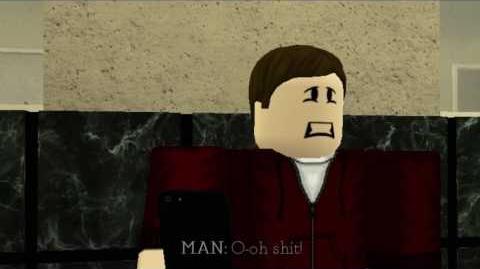 Ad blocker interference detected!
Wikia is a free-to-use site that makes money from advertising. We have a modified experience for viewers using ad blockers

Wikia is not accessible if you've made further modifications. Remove the custom ad blocker rule(s) and the page will load as expected.