Gary Bush II: The Rise 
(or 
The Rise of Gary Bush
) is a 2012/2013 film written and directed by
KrisBush15
, and starring KrisBush15,
HeadlessHorseman12
,
RuthlessWarbeast
and
DonCurrency
. The film was distributed by the
WRS Corporation
.
The film was originally released in late 2012, but was re-released on April 1, 2013 onto the new WRS channel.
Plot
At the Vortex Security headquarters on August 5, 2035, Gary Bush (KrisBush15) has just arrived from his plane. A man named John comes forward and says that he is early. Gary replies that he wanted to come before he went to Roashington, and then asks where everybody is. John explains that they are all inside training, and John then offers Gary to get in his car so that he can go see Rick. They drive to Rick where Rick addresses Gary as President Bush and asks how he is on that day. Gary responds that it's going pretty good before asking Rick if he can go in and talk with Justgoaway1. Rick says that it's no problem and instructs John to take him to Justgoaway1. John escorts him to the building which Just is in, and John bids a good day to Gary.
Production
N/A
Reception
Reviews

Reviewers

FULL REVIEW CAN BE FOUND ON RICK120'S BLOG HERE

I cannot tell you how bad this movie is on words alone- so since my Assortments review had some firsts, and its own rating- I'm going to do the exact same here. The Rise of Gary Bush is Nothing! 0/10 (Full review here)

Rick120
AVERAGE RATING: 0/10
Cast
Media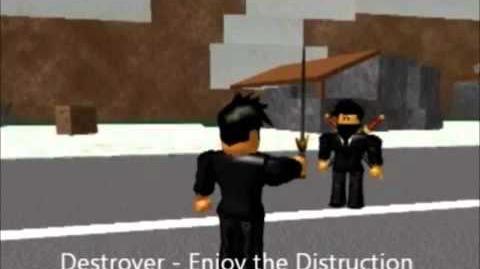 Ad blocker interference detected!
Wikia is a free-to-use site that makes money from advertising. We have a modified experience for viewers using ad blockers

Wikia is not accessible if you've made further modifications. Remove the custom ad blocker rule(s) and the page will load as expected.