Firefight
Final Film Card

Information

Director
dare102102, TrueBlueLuke
Main Actors
TBA
Series Run
TBA
Seasons
1
No. of Shows
10
Genre
Action
Movie Rating Rank
Firefight
is an upcoming 2017 Action/Historical Fiction series directed and written by Dare102102, This will be his first series he will be filming after his first film
Bloodtrails
.
Plot
After a convoy was attacked in which four U.S Contractors were killed, a unit of Marines are sent in to eliminate any extremist elements and help the Iraqi people stuck in the city of Fallujah.
Production
The concept of Firefight came to Dare102102's when watching documentaries about the war on terror. The Pilot episode was made in very little time. Using free models, the in-game studio recorder and Movie Maker it was released on July 4th 2016. Writing and Set design started to keep the viewers updated. In September 2016 Firefight was delayed from a Fall release date to an unknown date due to set and software glitches and a busy schedule. After 5 months of waiting Dare102102 decided to revive the Project because of his new found time and software. An expected release date is somewhere around June, almost a year after the Pilot.
Cast
N/A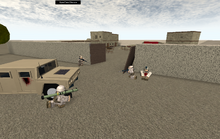 Trivia
The Pilot episode was released on the 4th of July (Youtube says July 3rd because it was uploaded around midnight)
The series has been in "Development Hell" going through 3 film companies, 2 of them are now defunct.
The Series will be historical fiction because of its setting.
There will be some easter eggs/references to films and series from "Jarhead" and "Generation Kill" two of the series' biggest inspirations.
Gallery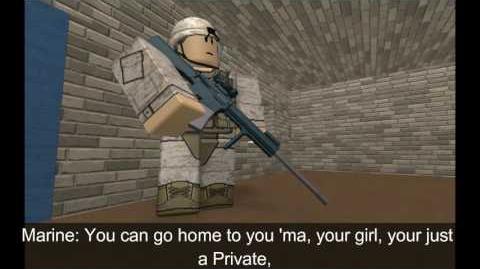 Ad blocker interference detected!
Wikia is a free-to-use site that makes money from advertising. We have a modified experience for viewers using ad blockers

Wikia is not accessible if you've made further modifications. Remove the custom ad blocker rule(s) and the page will load as expected.