Finale 
is a 2014 short directed by
Brisingric
and written by both him and
Routess
. It is a part of The Friendship Trilogy and is a sequel to
Brisingric's
other short,
Dance
. The short follows Leo as he decides to commit suicide, but also leaving a letter to Jacob before he does it. The short was released on March 1, 2014, to a mixed reception.
A final short to close out the trilogy, by the name of Au Revoir, was released on March 10, 2014.
Plot
A year after the events of Dance, Leo is feeling completely and utterly saddened and alone, since Jacob has been ignoring him for weeks on end and Jess humiliated him in front of the entire school. He decides to end it, but not before leaving Jacob a letter explaining his reasoning.
Production
Since late January, Brisingric has expressed interest in making a short about this topic and when he saw a short film on YouTube, this was solidified. It was originally a completely different short, but then Brisingric saw how he could connect it to Dance, and decided to make a sequel. 
Routess did the voice acting for the short on February 25th and the official trailer was released the next day. Filming was started and completed on February 28th, along with the editing. It was released the following day.
Reception
Reception has been very mixed, with criticisms coming from some pixelation in the scenes and the quietness of the voice acting, along with how difficult it was to understand. However, people are praising the short for it's connection to Dance and it's music, along with how the characters were portrayed.
| Reviews | |
| --- | --- |
| "We have seen many interesting shorts in 2014 thus far, however, I feel Finale had the most potential to do something interesting but fell flat on that premise. Some of the scenes had pixelation, and the voice itself was very difficult and hard to understand. While I appreciate the effort, the film did not meet what the trailer put out for it to be. 3/10 for the effort. | CosimoValuta |
| This was an interesting short in a bad and good way. Routess sounded like MrCreepypasta and you used the same background music Creeps did, which is actually pretty good. However the characters I felt were... lackluster. He was humiliated in front of the school, or was he? He was simply standing there while a girl had a camera to his face. I mean, I didn't see any bullying, and what happened just seemed like a rejection, it's not like he whipped it out on camera or anything. Nonetheless, Finale was an interesting short but it didn't pay up to it's potential. 6/10. | ThecapcomFreak |
AVERAGE RATING: 4.5/10
Cast
Sequel
Main article: Au Revoir
The final short in the trilogy, by the name of Au Revoir, follows Jacob as he struggles to come to grips with the death of his best friend. The short was released on March 10, 2014, to a positive reception.
Trivia
The voice acting was very rushed and not planned out well. If Brisingric could change one thing, he would change how the voice acting turned out.
This short and the next are very different from real events, compared to Dance.
Short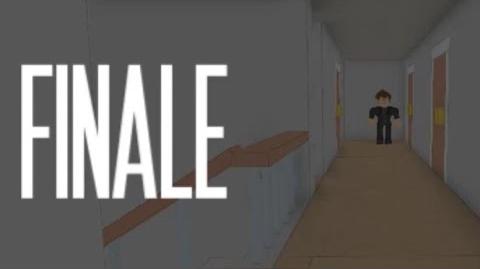 Ad blocker interference detected!
Wikia is a free-to-use site that makes money from advertising. We have a modified experience for viewers using ad blockers

Wikia is not accessible if you've made further modifications. Remove the custom ad blocker rule(s) and the page will load as expected.