Darkness: Part One

Information

Release Date
5/16/15
Director
EPIKGAMERMAN
Film Company
EnH
Running Time
11 Minutes
Main Actors
EPIKGAMERMAN, HoneyDewlol3883,

Pizzalube, Awesomehunt3r

Genre
Action
Movie Rating Rank
Darkness is an upcoming Film Series about 2 house mates, one who refuses to leave the house in evacuation of a nanobot that multiplies at night, and feeds on living things at day.
Plot
In this part, Abby finds out about a nanobot that is out of control. She had a nightmare in which a dark person kills Ben. The dark person may resemble the nanobots. She then, awakened, informs Ben, her house mate, about it. Ben laughs at the story. Ben does not believe the nanobot will kill them and is a hoax. Abby and Alisah try hard to make him believe for his life's sake: but his laziness and stubborn attitude prevents him from believing.
Production
The trailer was released April 15, 2015.
Reception
TBA
Cast
| Name | Role |
| --- | --- |
| EPIKGAMERMAN | Abby |
| awesomehunt3r, pizzalube | Alisah |
Media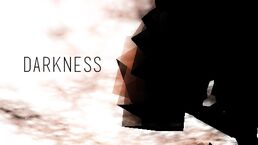 Ad blocker interference detected!
Wikia is a free-to-use site that makes money from advertising. We have a modified experience for viewers using ad blockers

Wikia is not accessible if you've made further modifications. Remove the custom ad blocker rule(s) and the page will load as expected.