Clans: Wartorn is a 2014 film directed by Routess, and co-written by Routess and Moses747. The film is produced by Seven Four Seven Productions, and distributed by Route 66 Productions.
Plot
This story follows Alexander as he is abducted by F.E.A.R. an evil organization which controls about 70% of the worlds land. Alexander is worked as a militia member for F.E.A.R., but UCR has other plans for their operation.
Production
Script writing for Episode One began on December 9, 2013. Moses747 joined the project the next day, as both a producer and director. Episode One filming began on December 26th.
After months of silence regarding production, it was announced that production would continue, but significant changes to the script, cast and story would take place. Around this time, it was announced that Clans would be turned into a film, which is planned to be the first in a film series. Filming for the revised version of Clans began on September 20, 2014. A trailer was released on November 21st, 2014. A general idea of when Clans was going to be released was announced then.
Reception
The film recieved mostly positive reviews. 
| Reviews | Reviewers |
| --- | --- |
| This was really good! Text went a little fast at times, but other than that 10/10! | Moses747 |
| This is definitely my favorite Routess film. It has a lot of things I love watching in movies, and a good story to back it up. The music is great, the script was great and the camerawork was fantastic. The only problems I had included the fact that it feels like a movie split in two, and some grammatical errors. Other than that, fantastic work. 9.6/10. | Olliekins |
| Decent film. Well written, set design was pretty good, and the concept is fantastic. Some scenes felt a little rushed through, and Alexander is just plain annoying. I look forward to the follow up, but hopefully the problems we saw in this film will be fixed. 8/10 | BATMAN21005 |
| I'm gonna be brutally honest with my review: the first half was real nooby. The pacing was too fast and I don't know what it was but it came off as kinda meh, but around the time UCR raided is when it really picked up. The pacing got better, and dialogue got better and I got into the movie. As for Alex, his writing isn't bad but as a character I hated him, I'm a fan of pessimistic characters but GOD I WANTED HIM TO DIE 7.8/10 | ThecapcomFreak |
| While issues with pacing and lack of fleshed out characters make their presence obvious- the new take on the genre- action sequences and surprisingly cheery tone really help to make Clans: Wartorn and potential kick-starter for a new generation of Clan-movies to come in the future! The Master has spoken- I liked it! 7.5/10. | Rick120 |
AVERAGE RATING: 8.6/10
Cast
| Name | Role |
| --- | --- |
| Juzzy4 | Alexander |
| Princesman00 | Charlet |
| EddieScellta | Marco |
| Power4live | Jake |
| Princeofsun2380 | Eric |
| Superpenguin55 | COMM. Benito |
| GreenKingdom | Frank |
| Tokyodrift7 | GEN. Moses |
| Ahache123 | LTG. Bozak |
| Merv3090 | GEN. John |
| Annie2016 | GEN. Christina |
| Spiderboy9 | GEN. Cerberus |
| ChildOfGiotto | Luis |
Media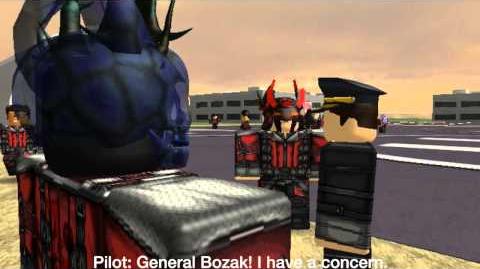 Ad blocker interference detected!
Wikia is a free-to-use site that makes money from advertising. We have a modified experience for viewers using ad blockers

Wikia is not accessible if you've made further modifications. Remove the custom ad blocker rule(s) and the page will load as expected.