Before

Information

Release Date
June 22, 2014
Director
Firebreather560, Supergoko98
Film Company
HoloHouse Studios, FireFilms Inc.
Running Time
13:49
Main Actors
Firebreather560, TehElectricMaster, Supergoko98, Godsavenger
Genre
Action, Sci-fi
Movie Rating Rank
Before is a film directed by Firebreather560 and co-directed by Supergoko98, and produced by HoloHouse studios.
Plot
Daxter a man with amnesia wakes up in a strange warehouse. Offered 2 choices: Find out who he really is, or return to his normal life he goes on an adventure to find his true identity. What secret does Daxter really hold?
Production History
After the release of the short film Daxter, and the appearance of the character in Firebreather560's Doctor Who series, Fire decided to make a short film to tie up loose ends from both the short film and the episode.
Production on Before started on May 17, with scriptwriting and filming. On May 18, a trailer was released for the movie.. On May 20, Firebreather560 came to Supergoko98 with the offer to let him co-direct Before. The film was then recategorized from a short film into a normal movie.
Part 1 of the film was scheduled for a June 5, 2014 release date, but was finally released on June 22.
Cast
| Name | Role |
| --- | --- |
| Firebreather560 | Daxter |
| Nicco890 | Young Daxter (uncredited role) |
| Thololer | Sarus |
| TehElectricMaster | Sarus, Raza, Double Sword Guy, Explosions #1-2 |
| Supergoko98 | Raza, Icarus, Saum (uncredited role) |
| Tugesue | Chance, Selius |
| Godsavenger | Metal, Horned Villian #1 |
| TheFreezingGamer | The Doctor (uncredited) |
| Sourcecoderobin | Valanex (uncredited) |
| llTheBestNYCGamerll | Makara (uncredited) |
Trivia
Besides his ROBLOX Record film Super Noob, this is Firebreather560's first film.
Continuations
Before is a pseudo-sequel to the short film Daxter, and an episode of Firebreather560's Doctor Who series.
Videos
Part 1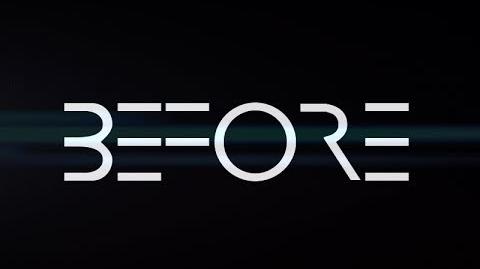 Ad blocker interference detected!
Wikia is a free-to-use site that makes money from advertising. We have a modified experience for viewers using ad blockers

Wikia is not accessible if you've made further modifications. Remove the custom ad blocker rule(s) and the page will load as expected.