Au Revoir
The official poster for the short, with the original release date.

Information

Release Date
March 10, 2014 (original)

August 12, 2016 (reupload)

Creator
Olliekins
YouTube Channel
Altitude
Main Actors
Twelvetothirteen, ChildofGiotto,

Olliekins and CosimoValuta

Genre
Drama
Movie Rating Rank
Au Revoir 
is a 2014 short written and directed by
Olliekins
. It is the final short in his Friendship Trilogy, which consists of
Dance
and Finale, along with this short. The short follows Jacob as he reminisces about old memories with Leo while becoming increasingly suicidal. The short was released on March 10, 2014.
Plot
Jacob is feeling suicidal after going through the ordeal with Leo's suicide. As he prepares to try and kill himself, he remembers all the good times he had with his best friend, and the moments that defined their friendship.
Production
The idea to make a trilogy of these shorts was partly due to the comments on both Dance and Finale wanting more, and also the fact that Ollie wanted there to be more. This short is both a sequel and a prequel, meaning it's a sequel at one part and also a prequel at another.
The official teaser trailer was released on March 7, 2014 along with the poster. Filming began on March 8, 2014, at Jacob's house and wrapped up on March 9th at a hospital set. Editing began on the same day and finished as well.
On March 10th, the short was moved up by two days because Ollie wanted to release the short early. The short is now available for viewing.
Cast
| Actor | Role |
| --- | --- |
| Twelvetothirteen | Jacob |
| Olliekins | Leo |
| ChildofGiotto | Leo (past) |
| CosimoValuta | Jacob (past) |
Reception
| Reviews | Reviewers |
| --- | --- |
| The editing was good in this short. My only qualm were story elements, such as the dead-can-come-back-to-life trend I keep seeing, and I felt their argument over Mia was extremely short and could have been longer to explain why he got defensive over it. I guess other than that it was the best out of the trilogy, 6/10. | CosimoValuta |
| The editing and shots were great in this short, and after watching Dance and Finale, I can say my only gripes with the film would be that Mia could have been expanded upon a bit more on Leo's perspective, maybe show a flashback of his heartbreak? The short altogether however was saddening which I believe was the intention. One thing you need to work on in the future however is character development, and get the audience attached to Leo because in Dance it was just a convo between him and Leo, and then in Finale, he's just dead. Otherwise, very great! Hope to see more from you Ollie. My overall review is that the entire Friendship Trilogy gets a 7.5/10. Keep up the good work. | TheFallen123 |
| Wow i must say, this was great. In the previous shorts i hadn't quite felt anything for the characters, but this short really got to me. Nice work! :) 9.6/10. | Kady22 |
| Nice job on this, I've quit the ROBLOX Film area for awhile (because of the reason I had no idea what to do, or how to do it- also I was quite bad). This might give me a good idea of what I want to do. 7.5/10. | HonorWithin |
AVERAGE RATING: 7.7/10
Trivia
The short is named after the song by OneRepublic, which is also featured in the final scene and end credits.
Short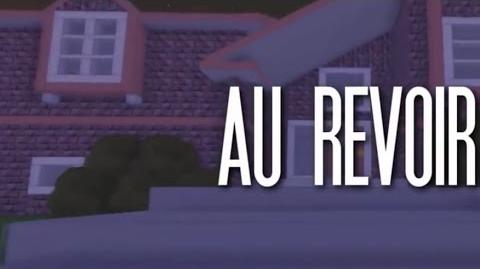 Ad blocker interference detected!
Wikia is a free-to-use site that makes money from advertising. We have a modified experience for viewers using ad blockers

Wikia is not accessible if you've made further modifications. Remove the custom ad blocker rule(s) and the page will load as expected.