Release Date
February 14, 2014
Angel of Life is a short directed and written by Routess. The short follows a girl named Kassidy as she becomes the Angel of Life after her suicide, but then wants to go back to her old life. It was released on February 14, 2014, to mixed reviews.
Plot
A girl named Kassidy Chance decides to kill herself due to being consantly bullied at school. She is brought up to Heaven and becomes the Angel of Life, as decided by Jesus Christ himself. But, she soon sees that everybody does care about her, and wants to go back. Unfortunately, only Jesus has the power to send her back. Will Jesus let her come back to life? Or will she stay in heaven?
Production
Writing started on January 28th, and filming started shortly after, on January 30th. The official teaser was released on February 2nd. Filming ended on February 13th. Editing finished on February 14th, and it was also released on the same day.
Reception
The film recieved had mixed reviews. It was mostly criticized for having a generic storyline, questionable plot, and writing issues. It was also well received by others for it's emotional theme and it's soundtrack.
| Reviews | Reviewers |
| --- | --- |
| I am sorry, I didn't like this at all. The cutscene editor scenes didn't work at times (going through the tree) or (really sped up view of the Highschool. The color correction was too intense at some scenes and too neutral at other scenes. Why would Jesus Christ bring her back to life? Moreover, why is Jesus Christ even a part of this story? Doesn't he have thousands of other people to take care of to, if he exists. Not only that, but really? Nobody ever died before her so he wants her to be the Angel of Life? I think God would have more authority there, plus I doubt that nobody else in the history of mankind hasn't taken their lives until this point. Final Rating: 4/10 for effort. | CosimoValuta |
| Routess had a great concept, and a great chance to make something great. Even though he didn't quite live the movie up to what it could be, it wasn't bad. The visuals weren't bad, the music was good, but the story and the ending ruined it for me. Routess has the potential to be one of the next great ROBLOXiwood directors. But he will need to do a better job with the writing the next time. Angel of Life gets a 6.425/10 from me. | AlmightyNoob |
AVERAGE RATING: 5.2/10
Cast
| Actor | Role |
| --- | --- |
| DomoGigiUnicorn | Kassidy |
| Combatance | Mother |
| Zyphra | Hope |
| DedenneAmyPichu | Jess |
| | David |
| Moses747 | Jesus |
Videos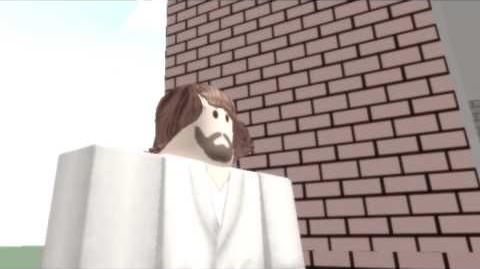 Ad blocker interference detected!
Wikia is a free-to-use site that makes money from advertising. We have a modified experience for viewers using ad blockers

Wikia is not accessible if you've made further modifications. Remove the custom ad blocker rule(s) and the page will load as expected.