Alicion is an upcoming Sci-Fi film directed by Madformerspro, and will be distributed by Rick Roll'd Productions.
Plot
Its been 11 years since the last Deus cass Yokai (nick named "Onryoko") attacked the coast of West Habra and seemingly out of nowhere, it has returned, alongside four other Yokai. A young girl named Alice has been requited to pilot the Alcion Mark 5 prototype (aslo known as the AM5) to fight along side 3 other pilots to defend their country from the new wave of Yokai.
Production
In late 2016, Mad was planning a reboot of the classic Revenger franchise, with the character's armor taking the form of a Mecha. However, Mad was unable to aquire the rights to the character, and upon suggestions reworked the project into an original film.
The project was officially announced at the 2016 Octoberfest Film Festival as Alicion.
In September of 2017, Mad stated that Alicions script shall be finished in late November and he shall start filming in erly January 2018.
Reception
TBA
Cast
Main Cast

| Actor | Role |
| --- | --- |
| TBA | Alice |
| TBA | Jinko |
| TBA | TBA |
| TBA | TBA |
Trivia
The project began as a reboot of Revenger. This is evident as the main Mecha's armor bares a striking similarity to the character.
It will be the first film released by Rick Roll'd Productions not directed by Rick120.
Media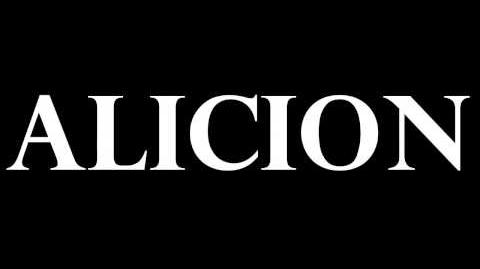 Ad blocker interference detected!
Wikia is a free-to-use site that makes money from advertising. We have a modified experience for viewers using ad blockers

Wikia is not accessible if you've made further modifications. Remove the custom ad blocker rule(s) and the page will load as expected.