Alicion is an upcoming Sci-Fi film Directed by Madformerspro, and will be distributed by Rick Roll'd Productions.
Plot
TBA
Production
In late 2016, Mad was planning a reboot of the classic Revenger franchise, with the character's armor taking the form of a Mecha. However, Mad was unable to aquire the rights to the character, and upon suggestions reworked the project into an original film.
The project was officially announced at the 2016 Octoberfest Film Festival as Alicion.
Reception
TBA
Cast
Main Cast

| Actor | Role |
| --- | --- |
| TBA | TBA |
| TBA | TBA |
| TBA | TBA |
| TBA | TBA |
Trivia
The project began as a reboot of Revenger. This is evident as the main Mecha's armor bares a striking similarity to the character.
The visual style of the film is meant to have a wide-range of colors, in contrast to many of the current ROBLOXiwood productions with dulled colors.
It will be the first film released by Rick Roll'd Productions not directed by Rick120.
Media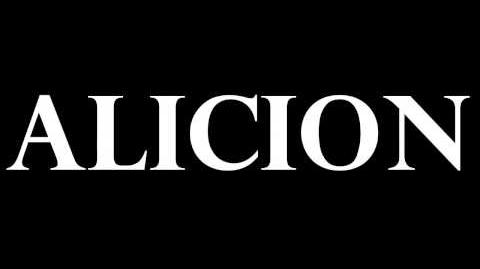 Ad blocker interference detected!
Wikia is a free-to-use site that makes money from advertising. We have a modified experience for viewers using ad blockers

Wikia is not accessible if you've made further modifications. Remove the custom ad blocker rule(s) and the page will load as expected.