A Diamond A Dozen is a 2014 short, based upon a true story, and written and directed by TheFallen123. The short was made in one day and released, on July 9, 2014, to critical acclaim, becoming one of the top 10 ROBLOXiwood productions of all time.
Plot
Based on a true story, a girl, after her boyfriend of three years breaks up with her, considers ending it all, as her best friend tries to stop her.
Production HIstory
On July 8, 2014, Brisingric and TheFallen123 were discussing how his series Defiance could be nominated for a BLOX Award. This led to Fallen wanting to do a short, so he could be covered in that category as well. It was originally going to be something related to Time Heroes, but Fallen scrapped this idea and did this short instead. He filmed and edited it in the timespan of a day. He released it on July 9, to critical acclaim.
Cast
Reception
The short recieved universal praise for its accurate depiction of depression, and its insightfulness along with its ability to make you cry.
| Reviews | Reviewers |
| --- | --- |
| I literally started crying.. No one knows what depression can really do to people until they experience it first hand. I know I don't usually do this, and it's not because I acted in it either. I rate this a spot on 10/10. I will nominate this my self once the time comes. Thank you for making this and sharing your story. | LordCrossfire82 |
| Clunky dialogue, somewhat unrealistic, and the characters aren't developed enough for me to actually care about what's happening. Still decent, especially for it's time, but I can't really enjoy it. I'm feeling a light 6. | ThecapcomFreak |
AVERAGE RATING: 8/10
Media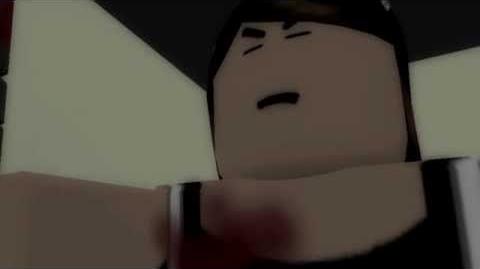 Ad blocker interference detected!
Wikia is a free-to-use site that makes money from advertising. We have a modified experience for viewers using ad blockers

Wikia is not accessible if you've made further modifications. Remove the custom ad blocker rule(s) and the page will load as expected.