A Day At Chuck E. Cheese's Where A Kid Can Be A Kid!

Information

Release Date
January 30, 2013
Creator
Poppleworks
YouTube Channel
copskid949
Main Actors
Poppleworks
Genre
Comedy
Movie Rating Rank
A Day At Chuck E. Cheese's Where A Kid Can Be A Kid!
is a 2013 short made by
Poppleworks
and produced by
Pops Productions
in association with
The Mafia Films
.
Plot
After seeing a Chuck E. Cheese's, Pops decides to have some fun.
Production
After hitting a low in film-making, Pops wanted to make a short to fill in a gap of inactivity. He saw that people were finding greater success in random humor and comedy usually associated with a young audience than traditional ROBLOXiwood fare, as it appealed to a larger and more reachable audience. With this logic, he decided to try his hand at it. After finding a recreation of Chuck E. Cheese's, Pops improvised the short on January 29, 2013, and released it the following day.
Cast
| Actor | Role |
| --- | --- |
| Poppleworks | himself, Chuck E. Cheese's Employee |
Reception
Pops's theory proved to be correct, as this turned out to be his most watched short, with over 1,000 views. The reception from ROBLOX's general audience was very positive, with the ratio of likes to dislikes being 2:1.
Trivia
The short was made in association with The Mafia Films, though this was never actually agreed upon.
Media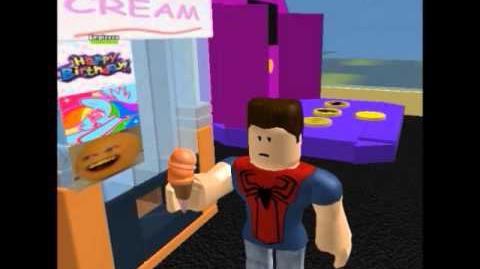 Ad blocker interference detected!
Wikia is a free-to-use site that makes money from advertising. We have a modified experience for viewers using ad blockers

Wikia is not accessible if you've made further modifications. Remove the custom ad blocker rule(s) and the page will load as expected.